Leading plastic injection mold and rapid prototyping service manufacturer
Operating since 2010 | AFAQ ISO/TS 16949, UL and ISO certifications
Supported by Over 20,000-square-metre factory
We mainly supply our rapid prototyping service and plastic injection manufacturing for many 3D print companies in the world.
Start Prototyping has been engaged in rapid prototyping about 10 years, helping too many designers to turn their ideas into reality. Most of the conceptual prototype of the design has been successfully put into the market and has achieved good benefits. Among them, the most representative metal prototype machining, plastic prototype machining, CNC aluminum machining, Low-Volume Manufacturing, processing technology including CNC machining, vacuum casting, rapid tooling, 3D printing and so on. We have the standard quality inspection process, which is completely in line with the customer's industrial design. It's a great honor to be a partner with you.
Ready To Start Your Next Project?
Our Capabilities
One-stop Service to Meet Your Low Volume Manufacturing Needs. We're dedicated to making the world's finest parts and products for our customers. We're a one-stop shop for all prototyping, low-volume manufacturing, rapid tooling and 3D metal printing services. With over ten years of success, we are one of the premier rapid manufacturing services in the world.
– Rapid CNC Prototype
– Vacuum Casting Service
– 3D Printing Service(SLA&SLS)
– Typically Lead Time: 2-8 Days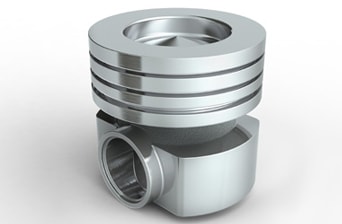 – Selective Laser Sintering (SLS)
– Fused Deposition Modeling (FDM)
– Stereolithography (SLA)
– Metal 3D Printing (DMLS/DMLM)
– CNC Milling, Turning, Wire Erosion
– Polishing, Anodizing, Painting, Plating…
– 1 to 500+ Parts in Plastic and Metal
– Tight Tolerance down to 0.01mm
– Aluminum Tooling and Steel Tooling
– Insert Molds and Over Molds
– MUD System with Low Tooling Cost
– 5 to 25 Days for Tooling and Molding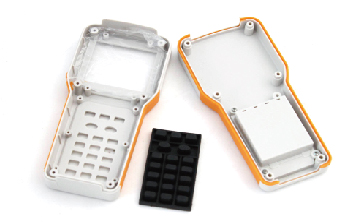 – Unlimited Part Quantities
– Diversified Plastic Available
– Detailed DFM Report and Analysis
– Insert Molding and Over Molding
– 50 to 10,000+ Parts in Metal
– Aluminum Casting and Zinc Die Casting
– Polishing, Coating, Painting, Plating…
– Based in China with Low Cost
We delivered lots of projects to our customers successfully. The following case studies demonstrate our capacities by using methods of rapid prototyping, rapid tooling, injection molding, pressure die casting and CNC machining to help our customers to launch the market quickly.
These samples look great and I think that we've played it perfectly safe on the knob dimensions. I'm ready to move forward with production.
Thanks! My customer was impressed of your milled parts. Also the customer of the PP part (1223166-003 Matrix Rev PA 4) they worked really good.
The other parts arrived yesterday and are still with our QC dept. I had a quick look at them and thought they looked very good. Thank you again for such a quick delivery.
Start Prototyping's blog aims to share our hard earned knowledge on manufacturing and product development. We hope these articles help you to optimize your product design and better understand the world of rapid prototyping, rapid tooling, 3D printing and low-volume manufacturing.
The Benefits And Process Of Custom Plastic Injection Molding For Small Quantity Plastic Parts Manufacturing Explore the numerous advantages of custom plastic injection molding and gain [...]
Custom Plastic Injection Molding Suppliers: Everything You Need to Know Custom plastic injection molding is a manufacturing process that involves the creation of custom plastic parts a [...]
The Art Of Small Batch Plastic Injection Molding: Streamlining Production With Precision Plastic injection molding has emerged as a game-changing technique in today's fast-paced manufa [...]
When you send us your 3D CAD files, our technicians will evaluate your requirements and advise the best combination of services to meet your expectations.